Manufacturing
Background
Big global Automobile Manufacturing company whose goal is to ensure that no passenger shall be denied access to high quality and safety and support. They produce a turnover of about 273.4 billion USD in US. Every week new product launch acros various categories , more than 60 brand in the world.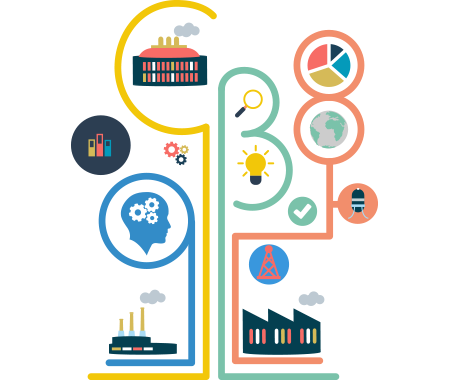 Challenge
It was difficult for their regulators and clients to have rigorous processes in place to identify, understand, control, remediate and moniter their risk and compliance posture.
They had some a different challengeto try to develope a picture of their organisation risk and compliance.
They were not able to document their risks and compliance issue to the board of directors or regulators, and to look beyond the horizon.
Before deploying FixNix cloud GRC platform, called FixNix risk, I would have charaterized our environment as diversity on Auto product. Some of the manufacturer didn't understand how to mitigate their risk and compliance issue before launching FixNix FreshGRC.
Solution
It was been critical their regulators and clients that they had rigorous processes in place to identify, understand, control, remediate and monitor our risk and compliance posture.
The company realized it had to upgrade its processes and tolls, and it had to standardize its approach to GRC across an enterprise where decentralization formerly ruled and move to organisation on secure direction.
Automobile companies its program upgrade knowing that it needed a technology solution to support its initiatives.
The company wanted software that addressed the widest possible range of regulatory, risk, compliance and third-party standards.
Most of the company started to implement and built its GRC program to meet the organisation's needs, and then it selected the technology to support that program. Managerswere selected FixNix FreshGRC as compare ot ther alternative available in the market. And our customer is satisfy with this product and say it has had a transformative effect on the risk-management program.
This software has reduced their related issue and try to improve their performance and risk strategies allow them to have a much greater effect on the organization.
Results/Benefits
The software automates the task that were consuming the majority of their team's time, including data collection, aggregation, workflow and reporting.
They are getting organized output which can primarily focus os deeper analysis and engagement that leads to more effective remediation and control of the risk in their organization.
Automobile manufaturing is also benefiting from the workflow and configuration management components of the GRC software.
FixNix FreshGRC workflow management expedited their processes,workflow and eliminates sneaker-net movement of files.
Organization and hierarchy changes that formerly required many hours of manual effort to implement are now a simple matter of system configuration are now a simple matter of system configuation that takes only minutes.
FixNix FreshGRC has empowered oru risk-management staff to operate on a higher, more strategic plane leaving far too little time for analysis and problem-solving.